There are two people that I have to give credit to for teaching and helping me develop this technique.
1. Blue Bolt. He was my sensei and I was the grasshopper when I first lost a pregnant female. I was going to dispose the females and told him via sms from one friend to another and he said NOOOOO WAIT!!! He taught me how to cut crap up aka dissect the poor dead females.
2. African cichlid enthusiasts who strip a lot of eggs from mouthbrooders have shown me how to save and tumble eggs.
OK so here's how to do it!
step one - Grab a little container and lid to put the dead female in it. Get a cheap surgery/dissection kit (costs $30?) with a scalpel, or alternatively use two toothpicks and a blade.
This is mine
Now using the toothpick to hold the body, legs and head (one by one), cut off the body parts from the eggs and try to get almost every single milligram of meat away from the eggs.
When you are done with that, slowly seperate each egg individually by using the toothpicks with each hand. It took me over 30 mins the first time, so yes this is a long process but worth it. I got it down to 10 mins by my third try.
This is what the end result looks like (not for the faint hearted and it breaks my heart doing this every time. I have done it 6 times in the past year).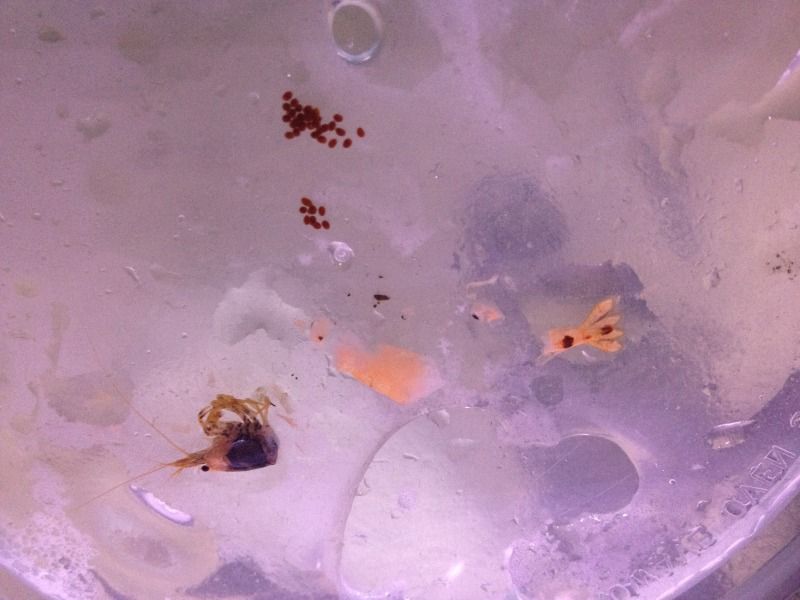 With the eggs, you can siphon them out with a baby syringe or something similar. You can tumble the eggs in two ways, both have been very successful for me.
method one_
Place the eggs in a one litre circular container with an airstone that will tumble the eggs. Be careful with the amount of bubbles; enough for them to constantly move BUT NOT LIKE A WASHING MACHINE!
To help prevent fungus, add two to three drops of methyl blue.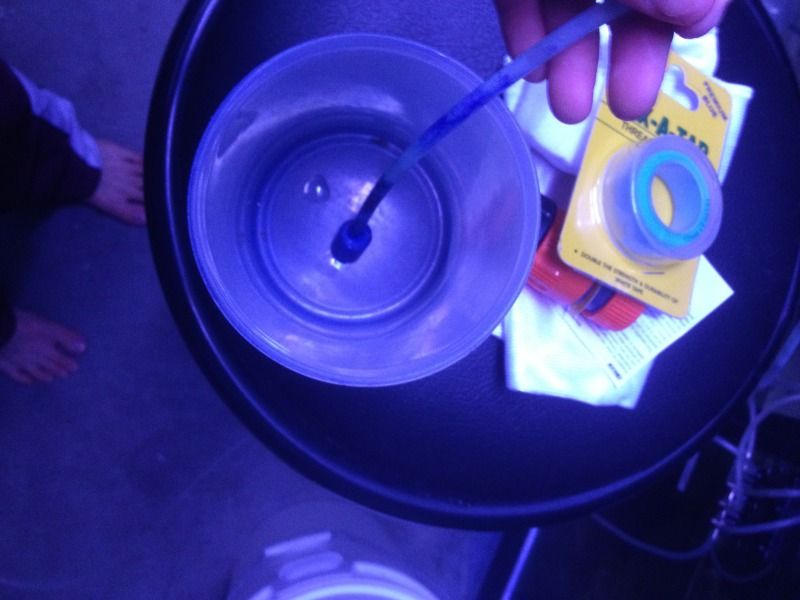 method two, my prefered method.
Get a breeding box where the water is constanly running. Using a baby strainer, add the eggs into it with an airstone below and let the air bubbles tumble the eggs.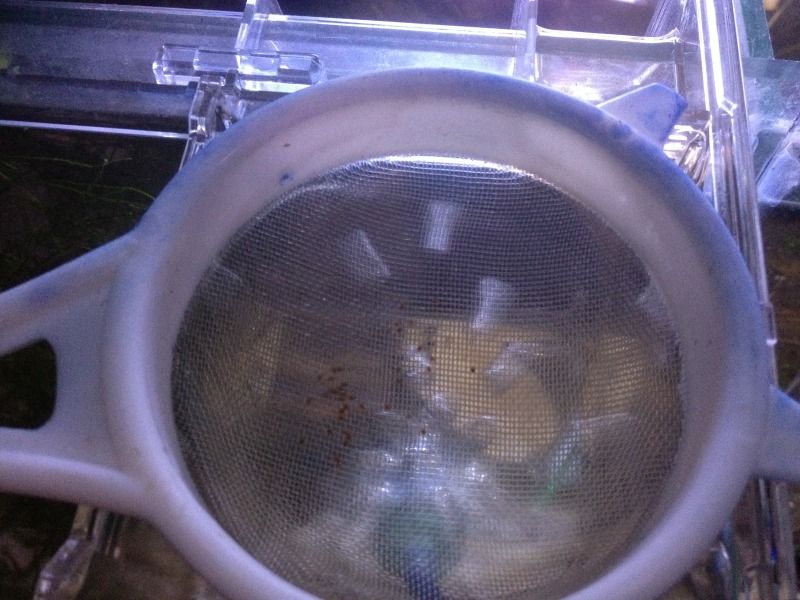 ...and there you have it. Always keep a look out for fungused or unfertilized eggs. Remove eggs if they are opague or look a little bit like cotton. Good luck to all you fellow shrimpies out there. Remember, always look for a positive in anything that goes wrong, cause there's usually one :)
p.s the last photo was of a recent death a week ago. i will post up a photo of the babies when they hatch as proof of this method
and there u go! so far, half are hatched they are at the top left. and so tiny~!!!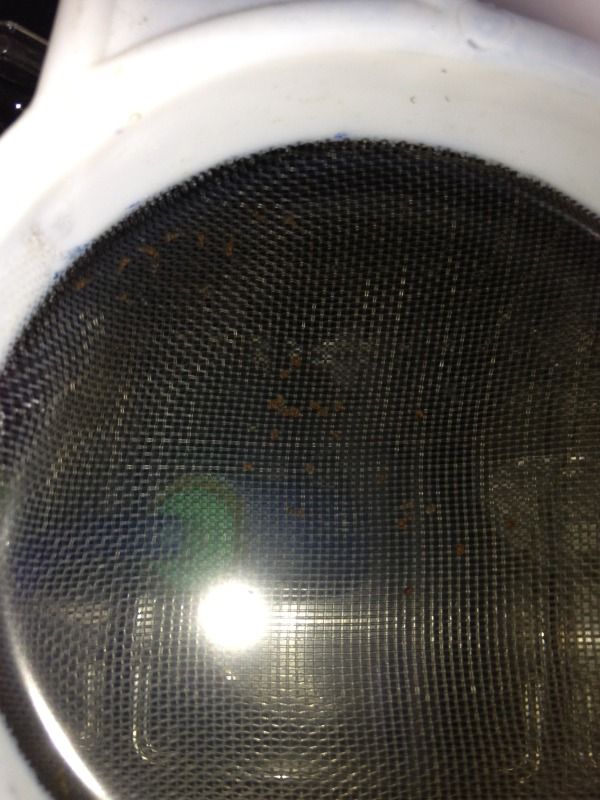 there u go guys. all hatched